---

Phone: + 613 9702 4402 I Fax: +613 9702 4877
Last modified: September 2017 I Webmaster: webmaster@afw

© 2001-2017 AFW Technologies Pty. Ltd.







AFW Technologies
Fiber Optic and Micro Optics



















Customised Products



Optical Fibre Path Delay Line
AFW can manufacture compact size, robust fibre delay lines to suit your space and budget. You no longer require large fibre spools with connectorised fibre pigtails. We can make customised fibre lengths to suit your application. Suitable for optical network testing and analysis, fibre laser and time delay applications.
Note: Box measurements are approximate only.

- Insertion loss 03 ~ 0.5dB per km
- Customised fibre length: 50m, 100m, 200m, 1km ~ 5km
- Operating wavelength range: 1260 ~ 1650nm standard
- Fibre type: G.652.D SMF



Optical Fibre Customised Products
AFW supplies custom made products integrated with passive components especially used for laboratory work.
See below sample products: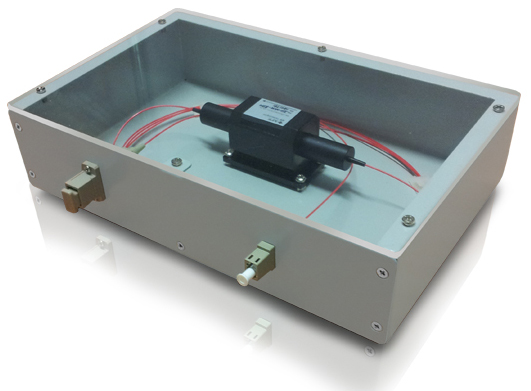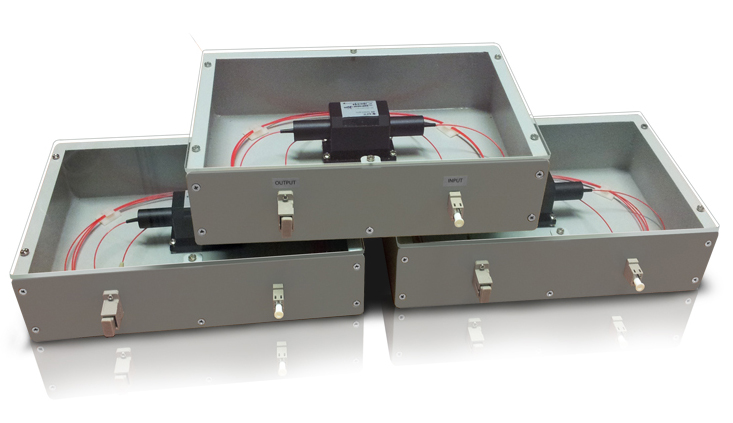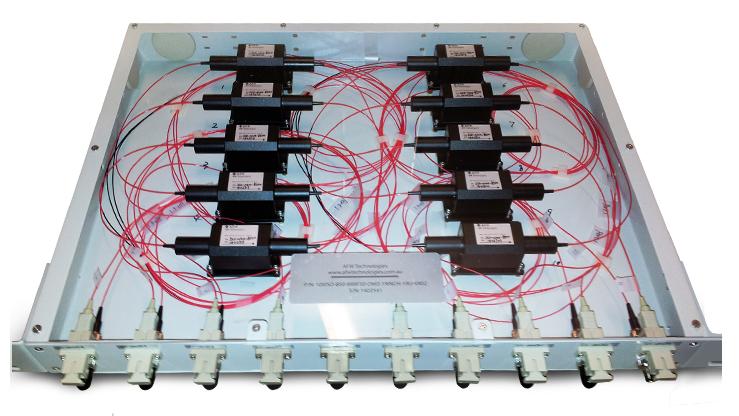 ---
---
Optical Fibre Spools
AFW can supply SMF28e bare optical fibre spools connectorised with FC/PC or FC/APC for recirculating loop for the testing of optical communications systems and devices. A span length varies from 50km, 80km and 100km. We can also integrate 1 to 4 fibre spools into an enclosure with various lengths.
See below sample products: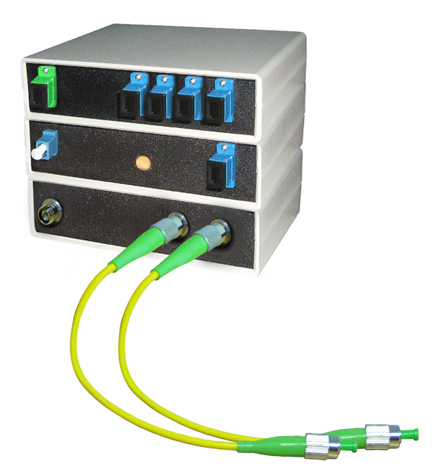 ---

Custom built 1x8 otpical power splitter with circulator array.
See below sample products: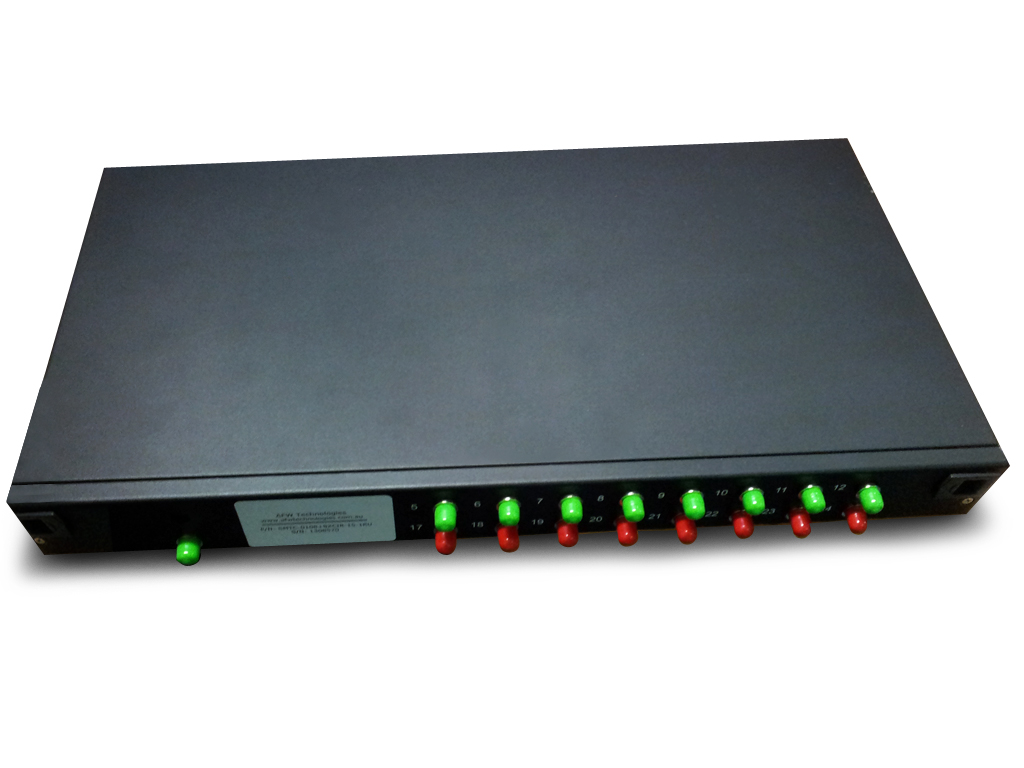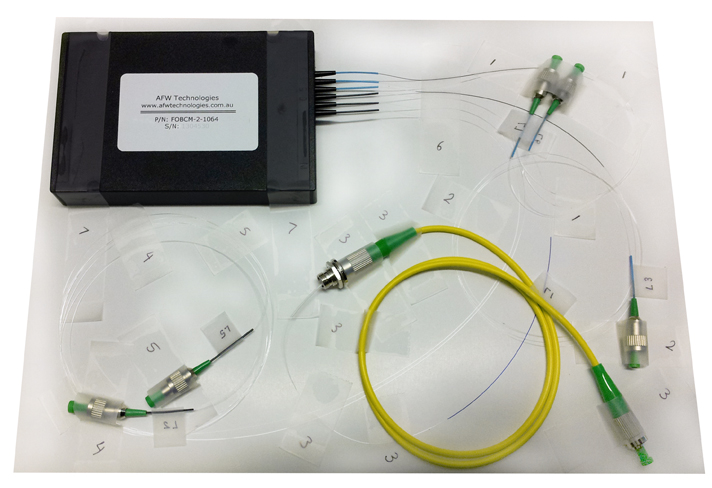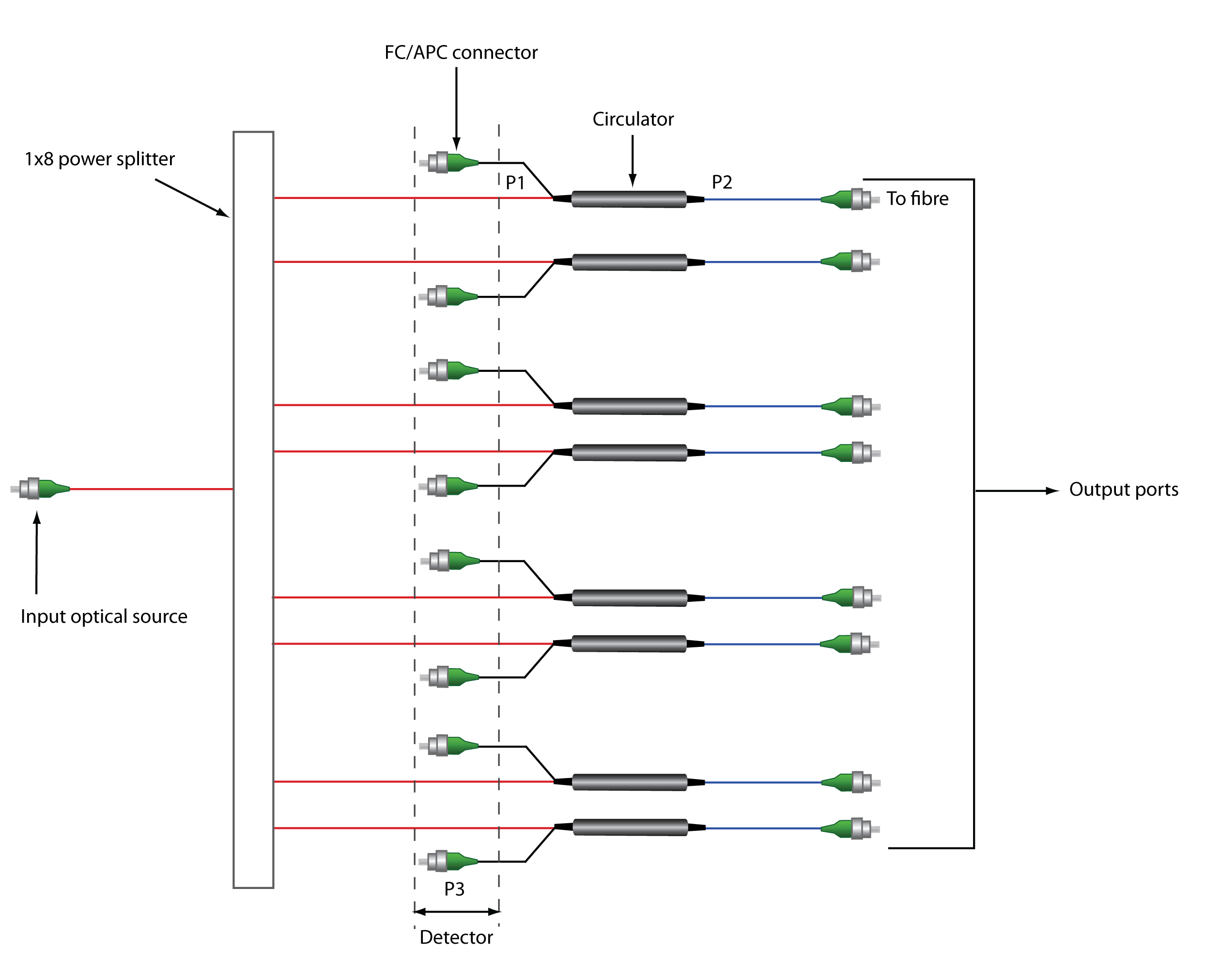 Below are some of our custom built products:
---
Optical Fibre Coupler Array
Various coupler arrays can be supplied with specific length tolerance, such as +/-3mm or +/-5mm.
See below sample products: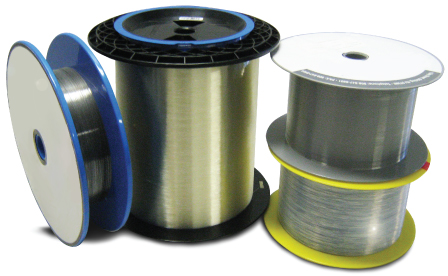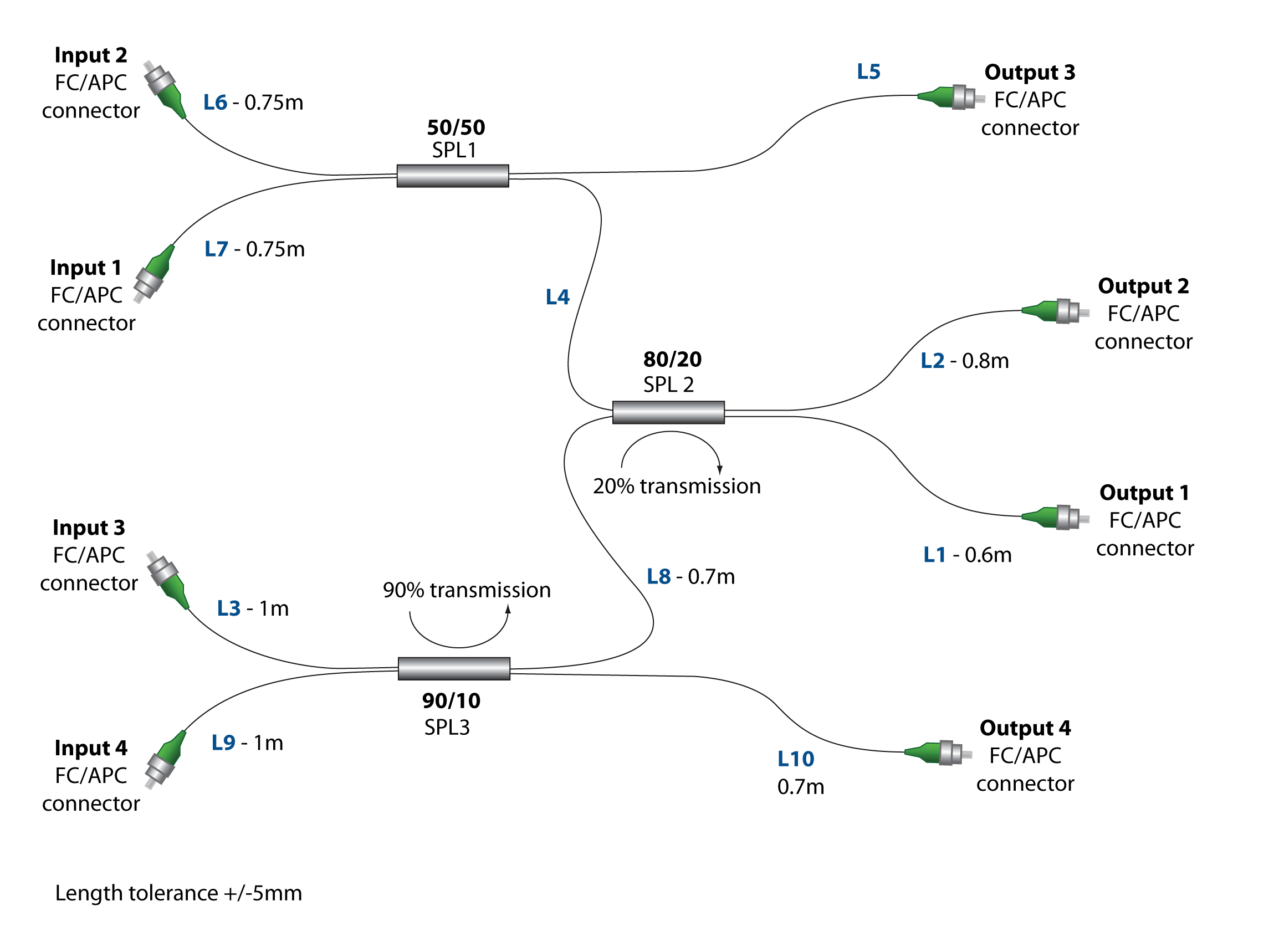 ---
3 port circulator array
We have 19" 1RU racks loaded with x8 3 port 1310nm, 1550nm or both types of circulators. All ports are on the front panel for easy access. We recommend having port 2 (network port) with SC/APC connectors as the below picture. The light path for each circulator will be port 1-> port 2 and port 2 -> port 3.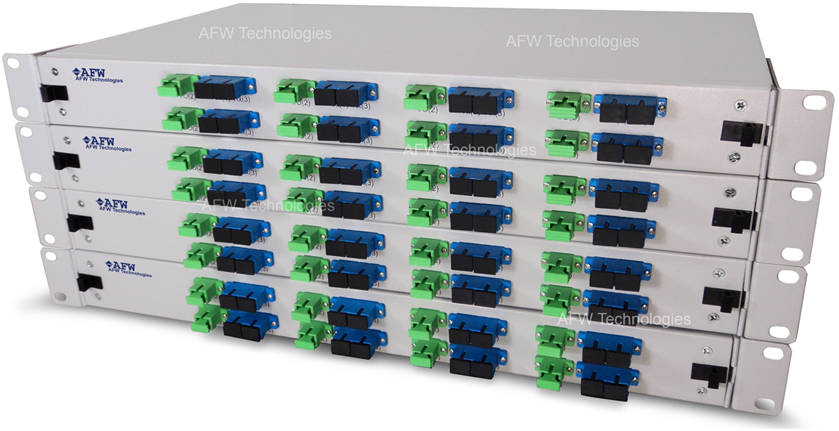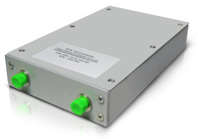 P/N: SM1-22-B-50-BX
Size: 100(W)x140(D)x30mm(H)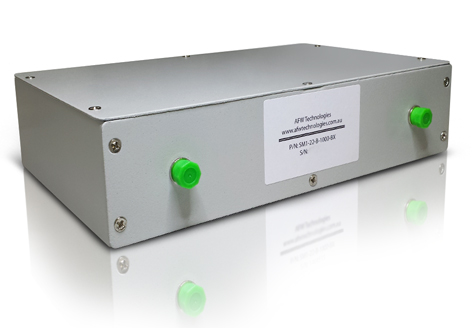 P/N: SM1-22-B-1000-BX
Size: 220(W)x140(D)x50mm(H)